Rendering large terrains in WebGL
Felix Palmer | @pheeelicks | www.pheelicks.com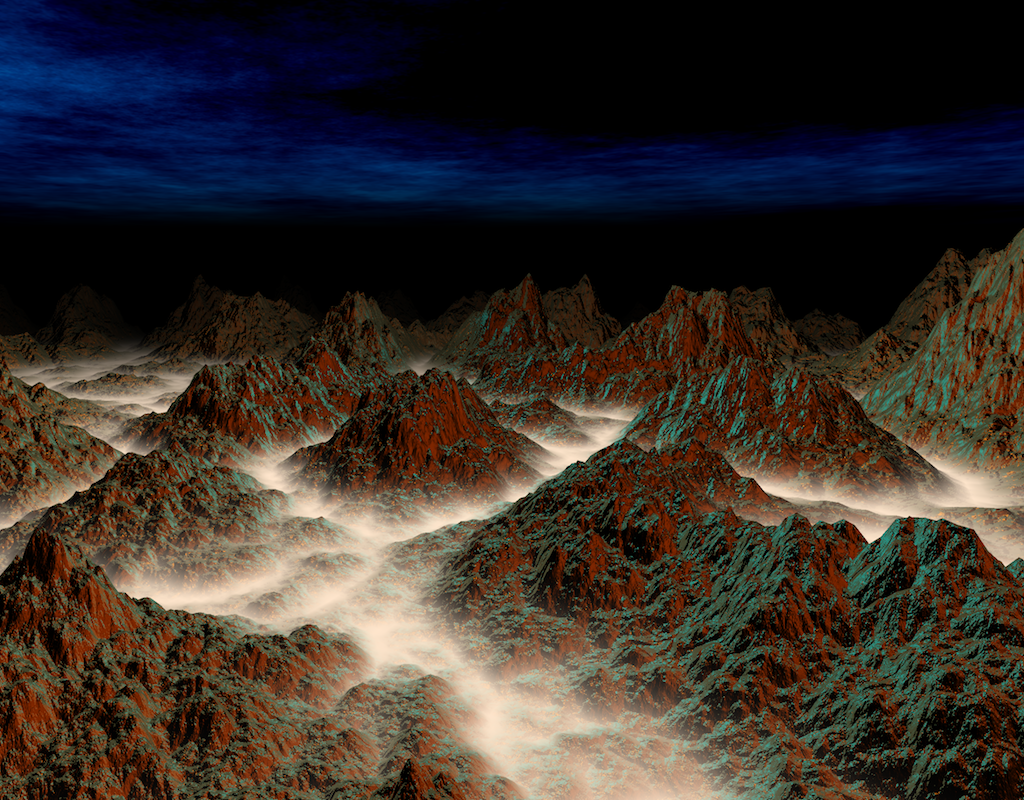 Talk overview
Crash course on WebGL shaders
Basic approach to problem
Using a recursive tile pattern
Using a dynamic mesh
Questions? Feel free to ask during talk too!
Talk is based on blog post that can be found on www.pheelicks.com
DEMO
felixpalmer.github.io/lod-terrain/
WebGL graphics pipeline
Geometry is defined in JavaScript and sent to GPU
Vertex shader is invoked on every vertex, allowing it to be moved
Fragment (pixel) shader is invoked on each pixel to be drawn
In this talk we'll be looking at the geometry and the vertex shader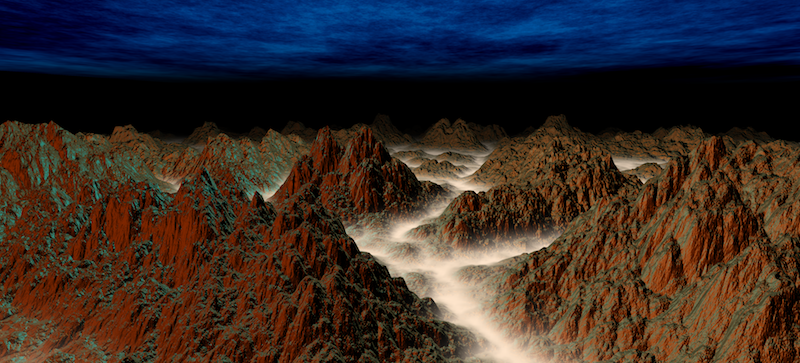 Let the graphics card do the work!
Simple grid approach
Just have a uniform grid of points across the entire map
Pros:
Cons:

Not enough detail in the foreground
Too much detail in in the background
Arrange tiles in concentric shells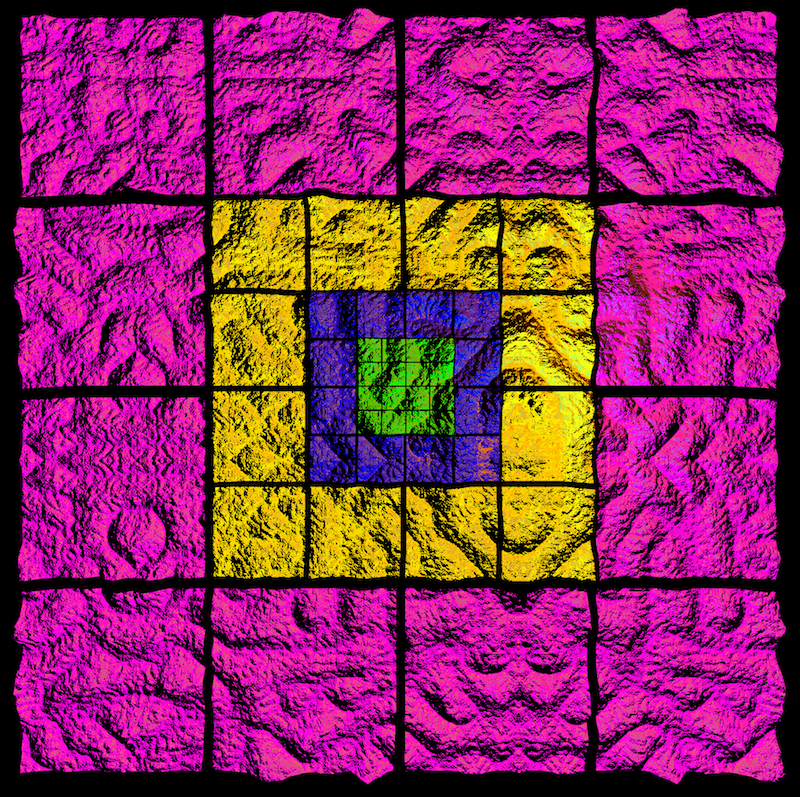 Arrange tiles in concentric shells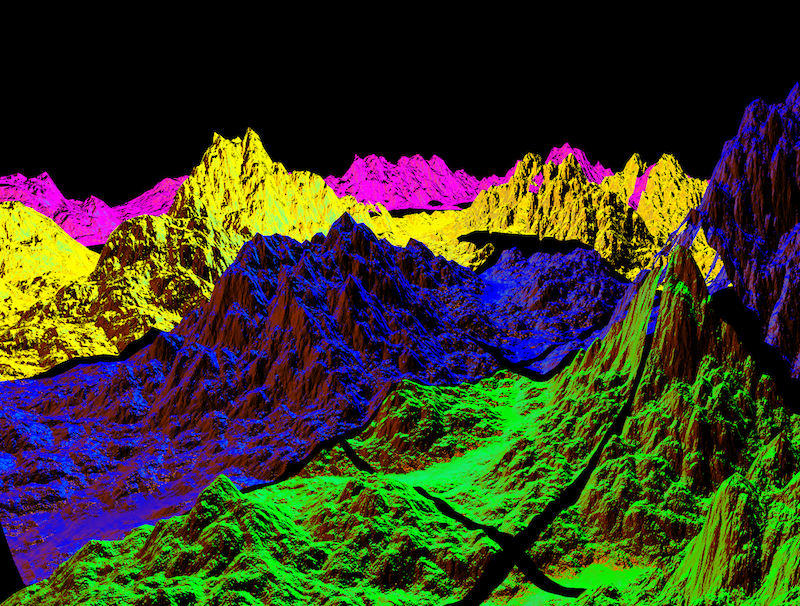 Moving around the terrain
Terrain geometry is static relative to camera
Data underlying visulazation is changing
Terrain data is "flowing" through the vertices
If we do not have enough vertices, terrain will "shake"
How to fix shaking
Snap each vertex to a grid, such that the grid spacing is equal to the vertex spacing
Snapping will be inperceptable as vertices are equally spaced
There's just one problem...
Seams between layers
By fixing the shaking we've introduced seams between the layers
Seams appear because each shell is snapping to a grid of different resolution
How to fix?
DEMO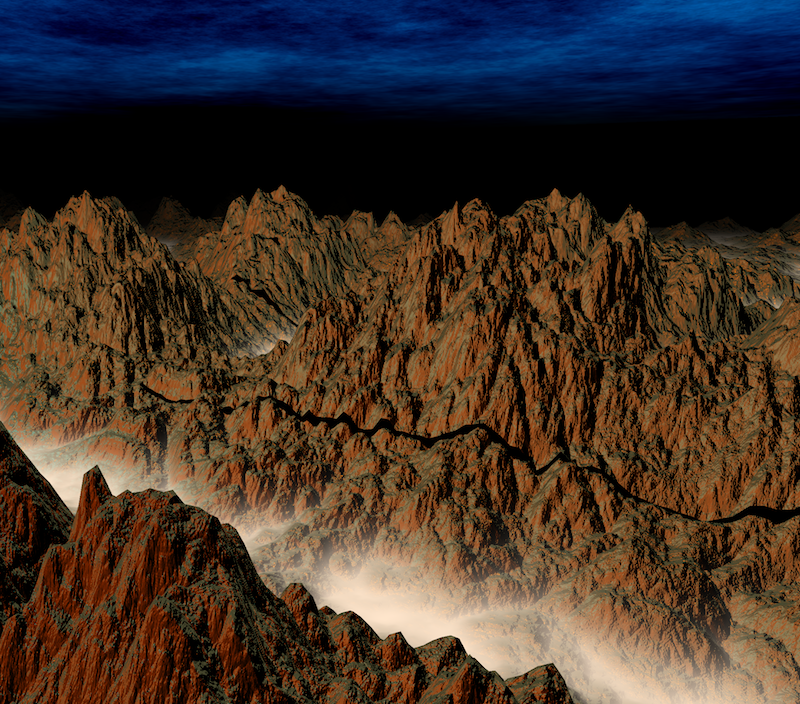 Morphing grid snapping between layers
Over a short distance between shells, gradually morph the grid to snap to
DEMO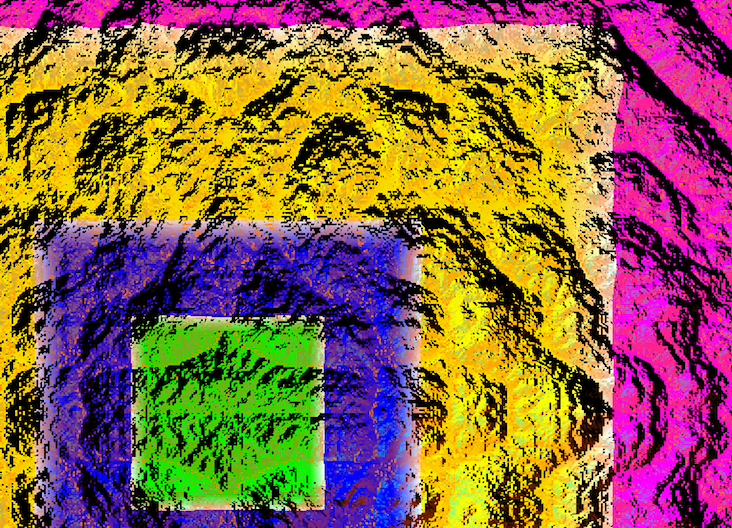 Questions?
http://www.github.com/felixpalmer/lod-terrain
http://felixpalmer.github.io/lod-terrain/
Felix Palmer | @pheeelicks | www.pheelicks.com